Rendering Company Danbury
If you are searching for a company to carry out your rendering work in the Danbury area you have arrived at the right website! Silk Render Ltd have been rendering homes throughout Essex for more than 20 years. We have a reputation that has grown over those years for the quality and professionalism of our work, the experience that we have when it comes to rendering homes and commercial buildings is second to none. We can advise you of the best most recent coverings for your home and on the finish that will look most appropriate for you dwelling, whether it be a domestic property or an office building. We have rendered walls, extensions, garden rooms even stables, so as you can see, we cater for all projects. Do have a look at our gallery here to see some of our work.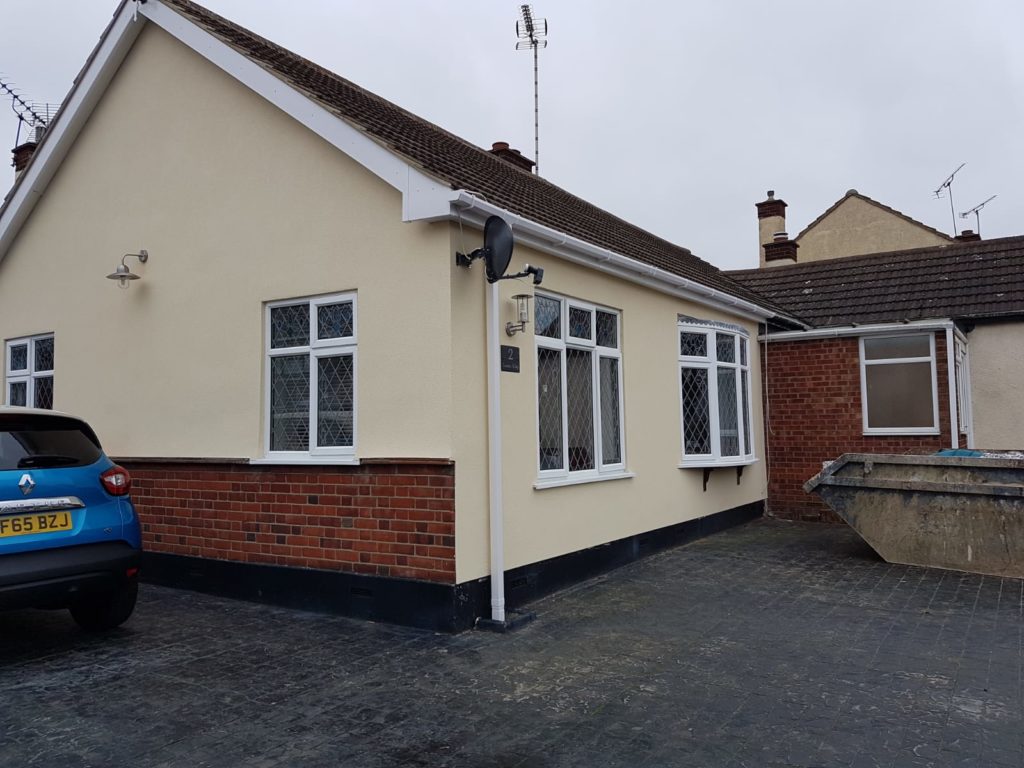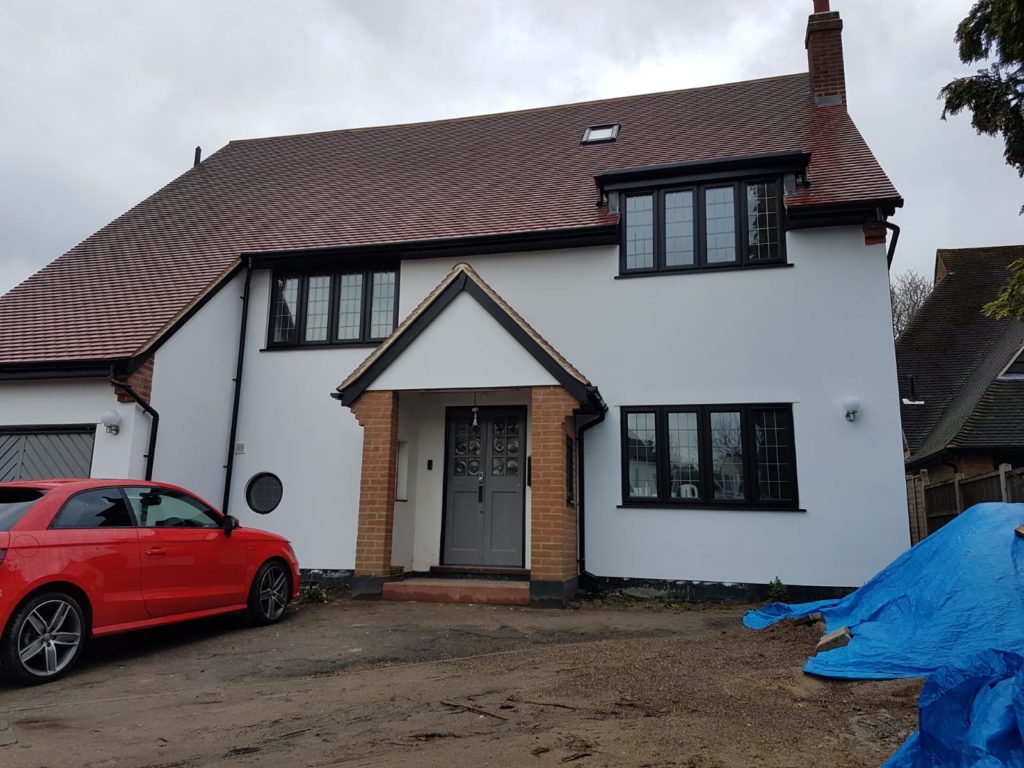 Rendering Adds Curb Appeal To Your Home
We are sure that if you are considering rendering your home in Danbury that you have probably seen another property within your area and thought, that looks modern, or I like that colour. Many households are updating their tired brickwork for a more modern crisp look, this is what rendering in Danbury can do for your home adding that curb appeal you are looking for! Also, if you are considering selling you home and you want to give it that modern look, well rendering your home could actually add value to it. We can also render garden walls, extensions to match the rendering of your current home and even garden rooms and garages.
Rendering Your Home In Danbury Could Add Insulating Properties
When we render your home, we add another layer to your property, its like slipping on a coat to protect your property against the cold harsh UK winter. This means that less of the heat can escape from your home through the walls and what this means to you is that you could save money on your energy bills month on month as the render locks in the heat to your home. Rendering will also prevent damp forming within most homes to effectively rendering your property could prolong the life of your building for generations to come. Rendering your property can take as little as two days and a maximum of 5 days depending on the area to be rendered. Here at Silk render Ltd we will endeavour to carry out your rendering project with the minimum amount of disruption to everyday life for your family. We will always try and work with you on your budget for your project as long as it is realistic.
If you are ready to get started feel free to contact us through our website here one of our team will be happy to arrange a time for us to come out and view the area you are looking to render. You can also call us on 07534 738068 to discuss your ideas. We can of course advise you in more detail once we have an idea of the colour of render you are after and of course the surface area to cover. We look forward to your call!