Are you looking for a company to render your home?Here at Silk Render Ltd we have been rendering homes in Hockley and the surrounding areas of Essex for the past 20 years and have been exceptionally professional renderers in Hockley, Essex during that time. I'm sure you've noticed now a lot of homes that were once traditional brick are now being rendered in lovely bright colours and given a modern twist with possibly some additional cladding as well in bright vibrant colours. This colour rendering was often called MonocoucheRendering, which is long lasting and requires little maintenance and if you're looking to give your home that uplift, that new curb appeal then Silk Render Ltd can certainly help you by rendering your home in Hockley, Essex.
Rendering can take as little as two days to a maximum of five days depending on the area, so a turnaround in transforming your home can be a safe, efficient & speedy experience. There are lots of rendering options available to our customers and here at Silkrender Ltd we will work with you every step of the way to ensure the right design for your specific requirements, whether it be your home, a front garden wall or matching an outbuilding to your current render on your main home.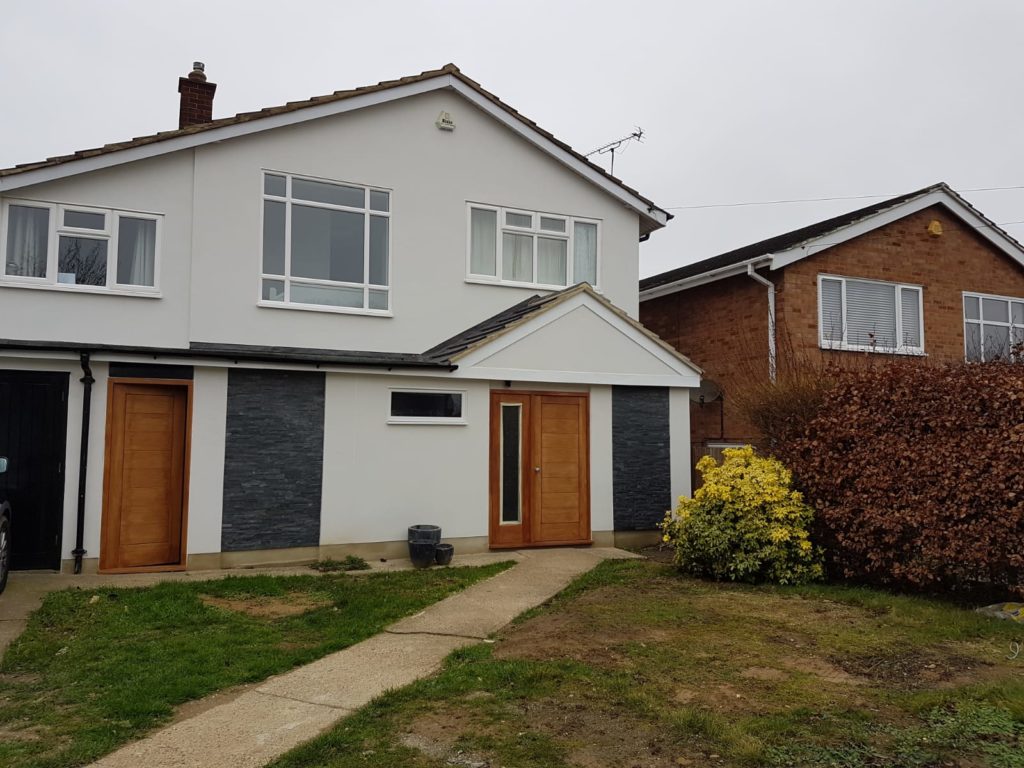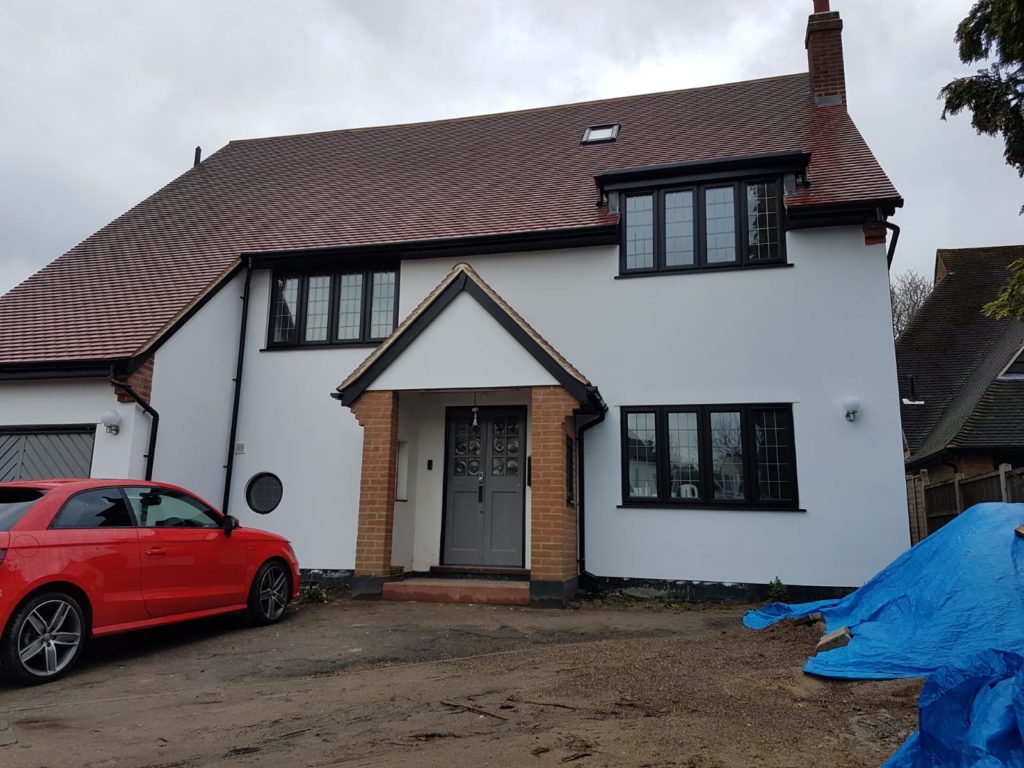 The Benefits to Rendering Your Home
There are many benefits to rendering your home not only giving it a new curb appeal, a new lease of life, but also rendering brings with it insulating properties that could possibly save you money on your heating bills as well. By adding an additional insulate rendered to your home you're effectively locking in the heat. This could save you money on your energy bills in the future and also can prevent damp within the home, so effectively rendering could prolong the life and upkeep of your property.
We Can Match Your Current Render
If you already have a render on your home on maybe an extension to your main property Silk Render Ltd can match that render and pull the two separate components of your building into one by adding the correct render and colour to it, we also render brick walls as well, so if you have a wall outside your home and would like the symmetry of colours we can also just render your front entrance brick wall, so again we can match this render to the render that is already on your property. In addition we can render garden rooms, a lot of people are having these built now in the after effects of the pandemic people are working from home having Garden Rooms addedwe are able to colour match the render to the main house to create that uniform effect across the architecture and design.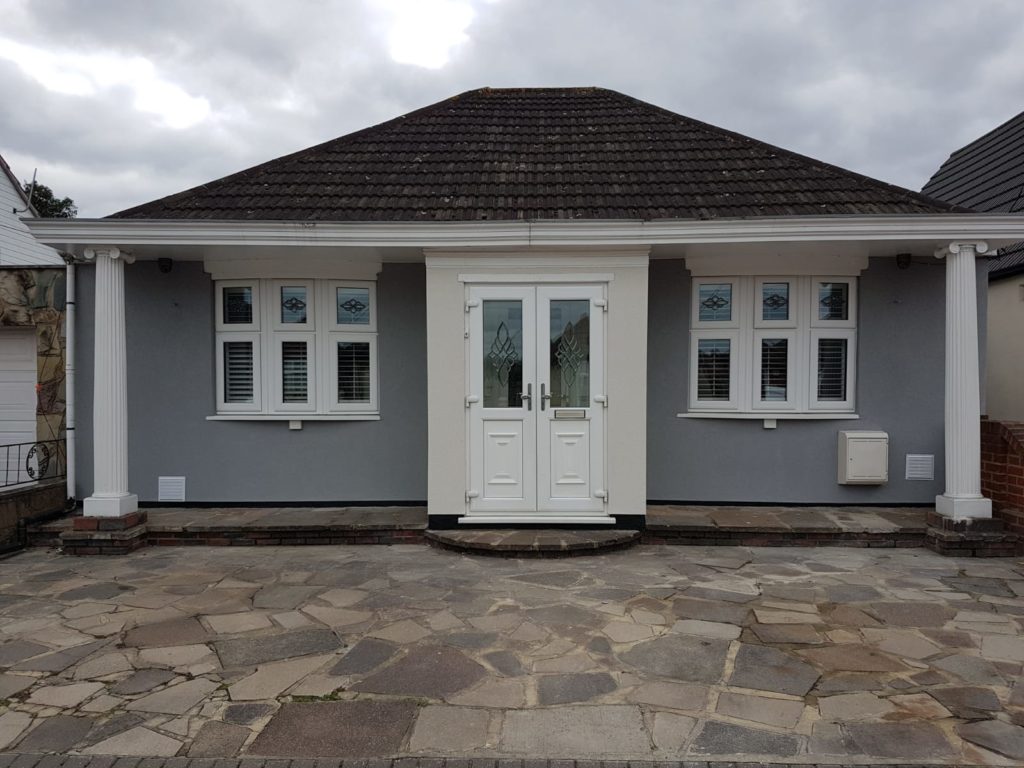 Here at Silk Render Ltd – We make the experience of having your home rendered stress-free and we do recommend that you take a look at our gallery here of work on our website to see the standard of our finish and also the different styles of rendering that we can offer you. We also have many testimonials from our happy clients here on our About Us page so if you are ready to start rendering in Hockley and would like us to help you with colours and the best options for you ..feel free to contact us today on 07534 738068 and we can discuss this with you and advise you accordingly.