Are you looking to have your home rendered in Standford Le Hope? Silk Render Ltd are a local based Rendering specialist company with over 25 years experience in Rendering throughout Standford Le-Hope and surrounding areas in Essex. We maintain a professional approach to all our rendering services we offer, giving our customers peace of mind and assured reliability. Our fully qualified and certified rendering specialist team assist our customers from start to finish.  Are you looking for that all important facelift, much-needed improvement work or generally looking for rendering advice. You can be rest assured that our rendering specialists are on hand to help advise you of the perfect finish to achieve the wow factor and curb appeal for your home. Do have a look at our portfolio of work here.
Rendering Adds The Wow Factor & Curb Appeal To Your Home
From time to time customers feel their property is looking old and tired. Do you feel you're your brickwork or property exterior is looking dated, worn or in need of repair ?Is your existing rendering starting to crack?  so re-render may be a solution to brighten up your property and bring that curb appeal back to life. If your home has exposed brickwork, erosion and cracking rendering can be an ideal solution to protecting against those elements that the UK climate delivers.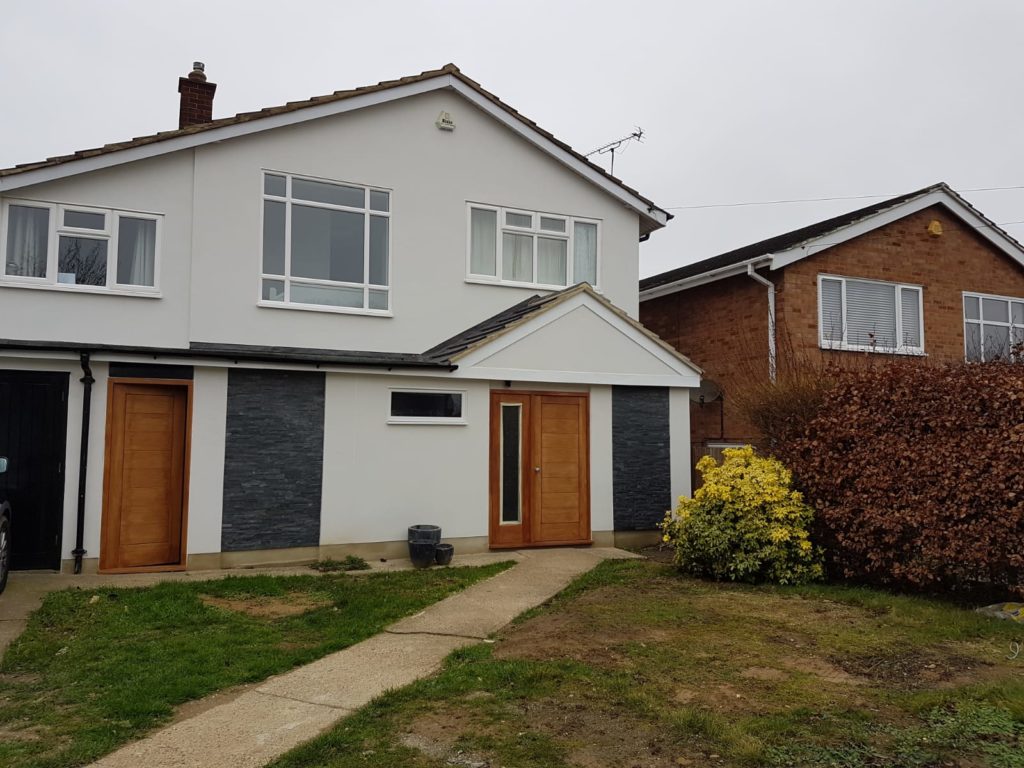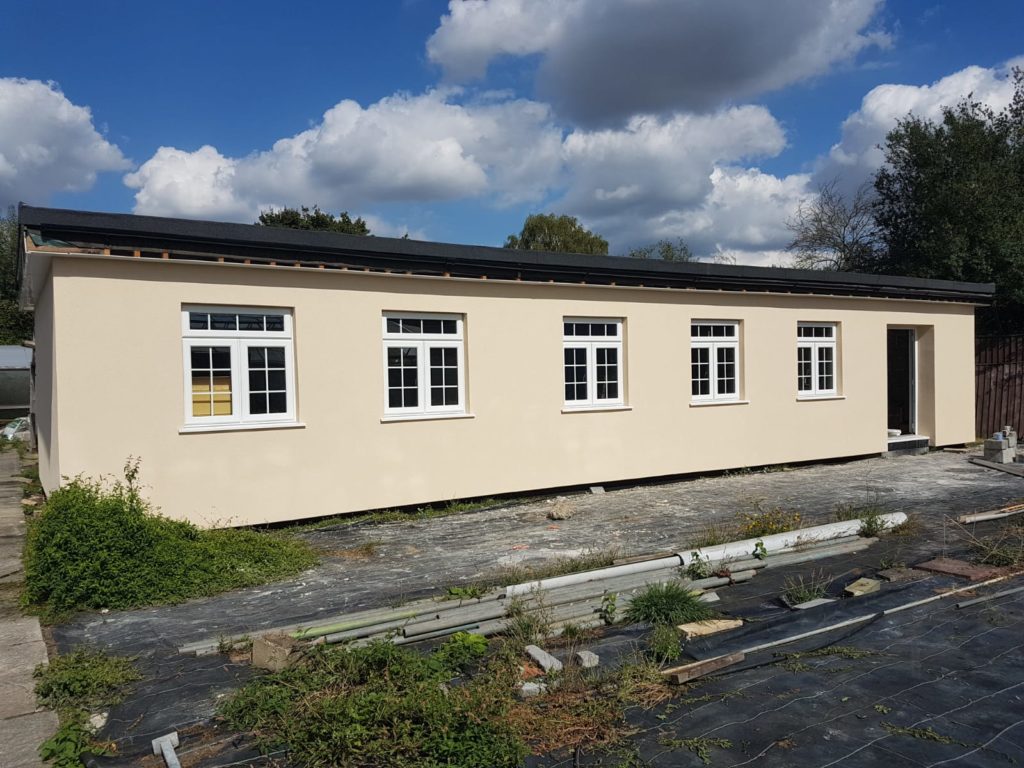 Did You Know Rendering Can Help Prevent Damp? And Reduce Heat Loss?
Many customers have experienced damp inside their homes and our rendering specialists will talk you through the extensive advantages to adding layers of protection to the brickwork preventing damp from penetrating. A protective coating is added to brickwork giving it a plaster finish to external walls protecting brickwork against all elements. With the perfect finish Rendering can last between 20 to 40 years. There are many advantages to rendering your property ranging from appearance to protection and preventing expensive maintenance or repair work. Our Standford Le-Hope Rendering specialists will provide customers with information explaining how rendering can help.With various rendering solutions available we will talk you through rendering products available such as acrylic insulated render which is a great way of upgrading energy efficiency without compromising your interior space. Rendering your walls can make your home more efficient. It's known that rendering will potentially help reduce heat loss by around 30% as energy used to heat a home is lost through external walls.
How Long Does Rendering Take ?
We aim to complete all rendering work within 2 to 3 weeks for a standard detached home, 1 to 2 weeks for a semidetached property or a bungalow. Our rendering specialists pride themselves with reliability achieving quick but efficient turnaround timescales. We are mindful of customers budgets providing various solutions with varieties of options to workwithin budget. Aiming to not only bring rendering work in on time but efficiently and well within budget with minimal disruption from start to finish.
For more information and a no obligation rendering quote please contact us through our website here or call 07534 738068