Are you looking to add a contemporary look to your home to turn your traditional brick home into a beautiful coloured rendered house that stands out from the crowd and add curb appeal to your property,it will probably look like the best house in the street, if you are then feel free to contact us at Silk Render Ltd. We can certainly help you, we have been rendering in Chelmsford and Essex for the last 20 years. We can offer you a variety of colours to render your home, you may have seen a colour on a house already and would like your home rendered the same colour well we will be able to colour match that for you whether it be white, ivory or light grey, which are popular colours at the moment..
If you didn't already know the benefits of rendering well it adds insulation to your homemeaning hopefully, can't guarantee it of course, there's a good chance that you're also going to save money on your heating bills in the depths of winter here in the UK.So if you'd like to discuss your rendering needs and your ideas with us feel free to give us a call today to discuss your project in more detail.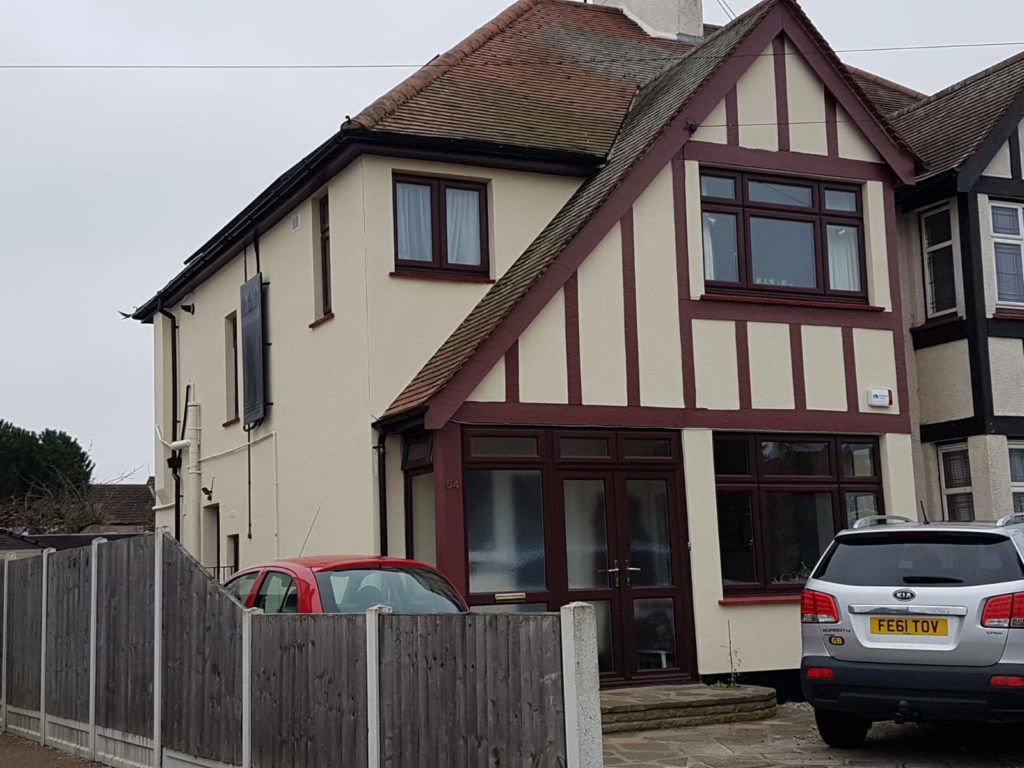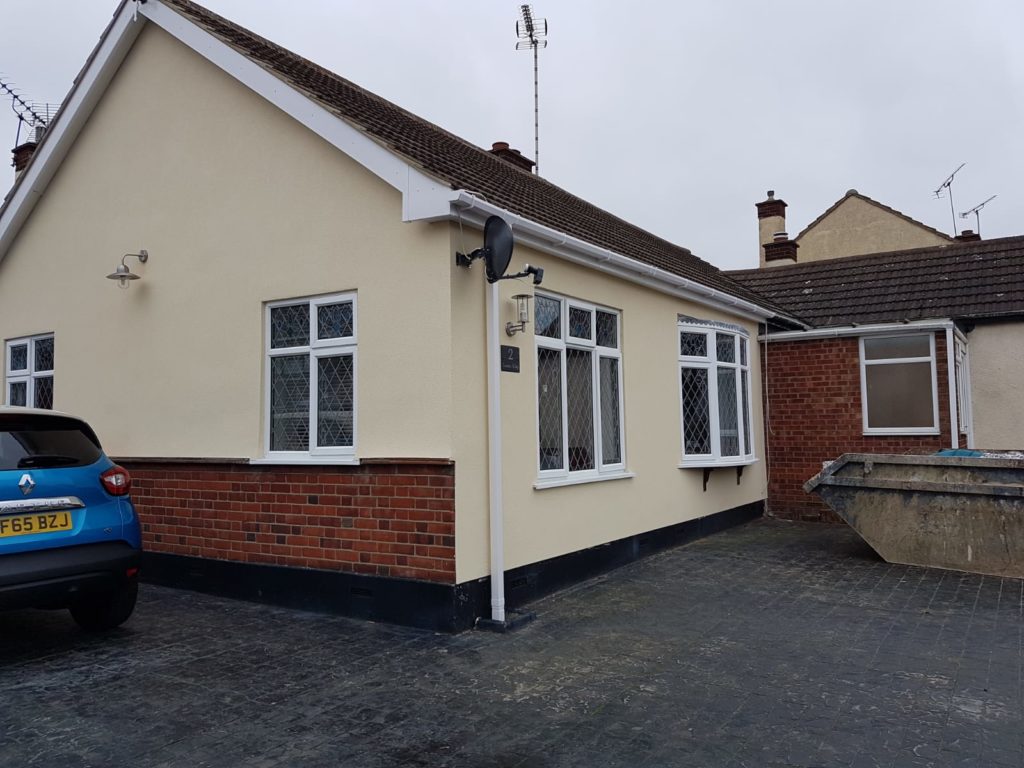 Rendering Domestic , Industrial & Commercial Projects in Essex
Silkrender Ltd have been experts in Rendering in Chelmsford and the surrounding areas for over 20 years, working on industrial, commercial and domestic projects from full house rendering to extensions, front garden walls through to full render of garden rooms. Our services include external wall insulation systems and colormonocouche rendering. We also carry out Acrylic rendering in Chelmsford as well, so why not give us a call to discuss all the different systems that are open to you today so we can advise you on which system of rendering would suit your project in Chelmsford. All our services offer the best architectural finishes. Rendering can be applied to new and existing buildings. Do have a look at our previous projects here to give you some ideas and inspiration.
What to look for when Rendering in Chelmsford?
When you are looking for a company or individual to assist you in any rendering work in Chelmsford, you should choose a reputable reliable company. Rendering requires a high skill set to ensure the job is completed to the highest standards and will protect the exterior of your building for years to come. If you give the job to an amateur, the final look may be poor and unappealing and not add that wow factor you are looking for to your home or commercial building. You can trust Silkrender Ltd to offer you the best rendering services in Chelmsford, why? Because we have been rendering in Essex for the past 20 years. Maybe you have had render on your home all ready, applied a few years ago? Well we also carryout render repairs and upgrades or if you are looking for a more modern colour we can also change the existing colour on your property for you, feel free to get in touch with us so that we can discuss your project in more detail. If you can send us some images via email this will also help us to give you a more accurate price quote.
Contact us today for a quotation or via our contact page here.
Or feel free to call us on 07534 738068 our team are waiting or your call to create the finish you are looking for.