Here at Silk Render Ltd we take great care in providing a versatile rendering services in and around the Upminster area, across Essex and all surrounding areas. We are a specialist professional rendering services company and carry out all the work ourselves, we do not sub contract any work. With over 25 years experience in rendering we can assure you that all our work carried out is of the highest quality with 100% customer satisfaction.
We are punctual,fast and respond to any enquiries within 24 hours. We are fully qualified and certified rendering team.Here atSilkrender Ltd we have been rendering in Upminster for many years with our superb technical know-how.Our aim is to provide all our customers with the most detailed information helping them decide on the rendering design best suited to their needs.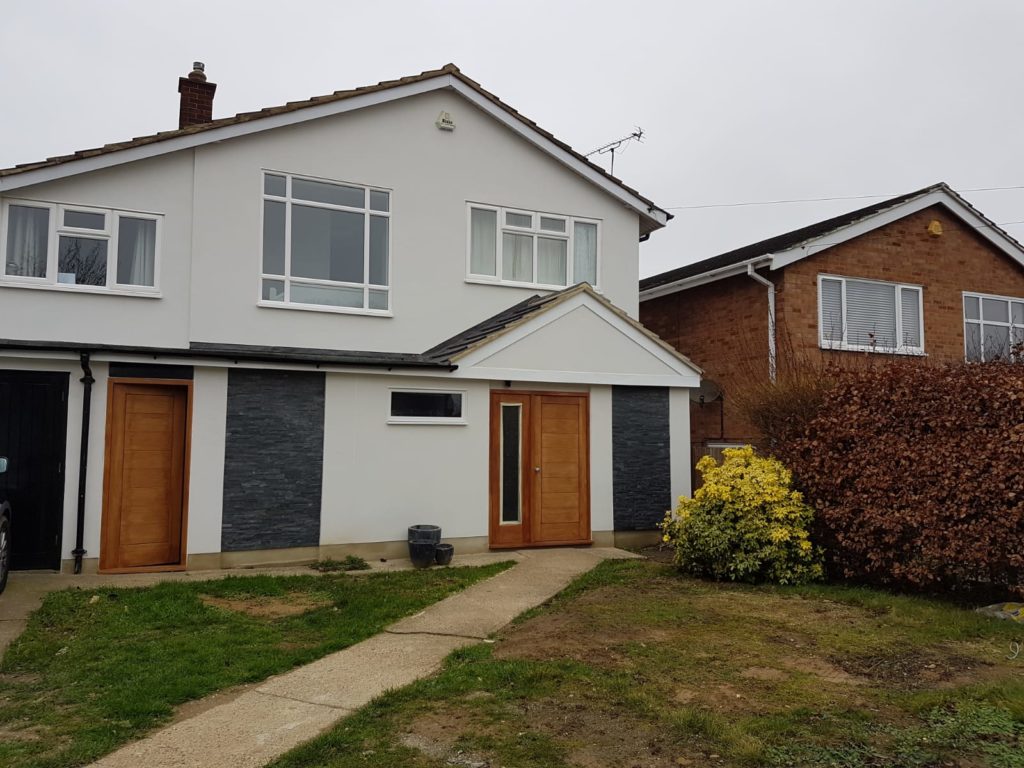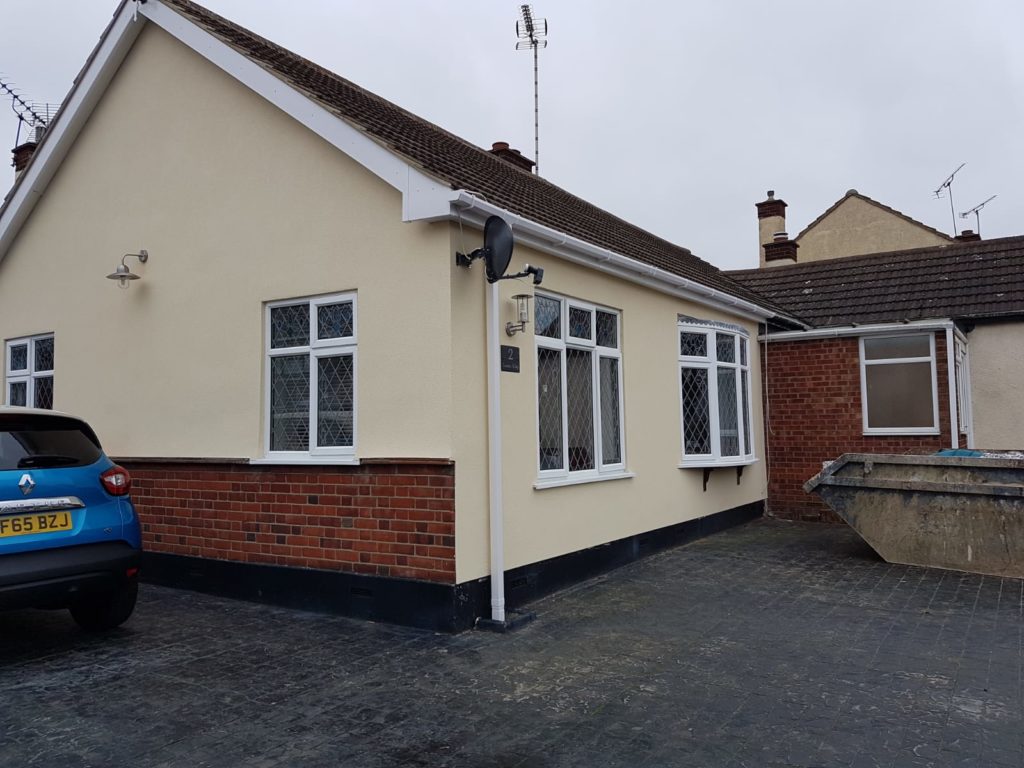 There are certain types of rendering options such as thin coat render system, render brick, external wall insulation and pebble dash. Here at rendering services Upminster we can help guide you through the technology used in our rendering techniques, for example thin coat render system, external wall installation which will help reduce heat loss with external walls, ideal for older properties and extensions added to your home.
Even with old buildings we can refurbish the outer insulation. If your render bricks or pebble dash on the outside of your property are looking dated maybe needing some care and attention we will be able to supply you the best suited rendering system to not only meet your needs but achieve that all new look, regenerating your property and giving it curb appeal and the wow factor again.
There is an extensive range of rendering options available to our customers. Our professional rendering specialists will help you with full research and design from start to finish. Do have a look at some of our work in our gallery here as this give you more insight into colours and finishes for your Rendering in Upminster.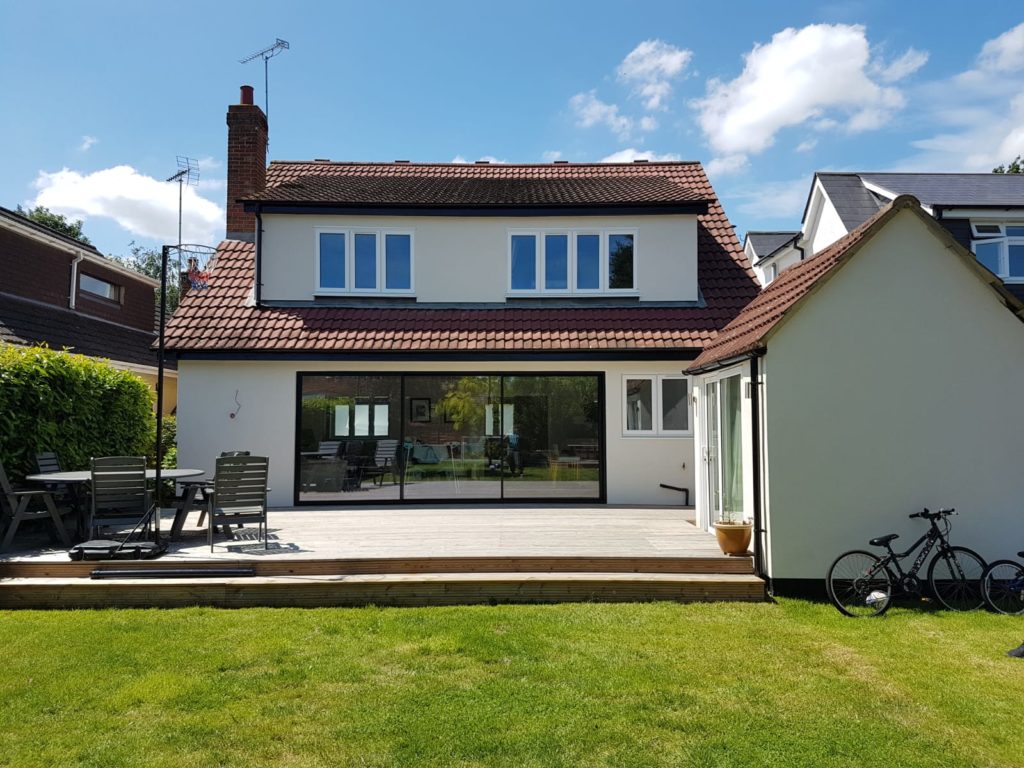 Rendering can help lower your energy bills
Rendering is a great idea from not only protecting the brickwork of your home against wind and rain but rendering your walls can make your home more energy efficient. Around 30% of the energy used to heat your home can potentially be lost through its external walls and if you have an older property you may only have single brick or no wall insulation so rendering the property will certainly help to keep your heating bills down.
If your home is subject to damp rendering can be a great option when rendering your external walls. The specialist rendering team will explain the process of drying out your walls first before the rendering process begins.Rendering can also help if your home suffers condensation on walls inside your home. External rendering wall installation can be a great solution.
Rendering your home usually takes 2-3 weeks for a standard detached home and 1-2 weeks for a semi-detached home or a bungalow. A single house wall could be rendered within as little as 3-5 days.Here at Silk Render Ltd we provide free estimates detailing our rates that represent excellent value for money. These in turn reflect the quality materials, workmanship and attention to detail we invest in every rendering project.
Please feel free to have a look through our rendering gallery page within our website showing all rendering projects we've undertaken over the past 25 years.
For more information and a no obligation quote please fill in your details below or contact us here Alternatively call 07534 73806 and a rendering specialist will call you back as soon as possibleto discuss your rendering project.