Welcome to Silk Render Ltd our Rendering business covering Gidea Park, Essex. We are a fully qualified rendering company with over 25 years of rendering experience. Silk Render Ltd offer our services in and around the Gidea Park area, across Essex,North Kent and surrounding areas. We are a specialist professional rendering service company. As a respected rendering company we pride ourselves in listening to our customers' needs and rendering requirements, maintaining a professional manner at all times.
Rendering Your Home Gives It the Perfect Finish
Here at Silk Render Ltd we provide a versatile rendering service to help improve and brighten up the look of your home. If you are looking to transform the appearance of your home render can be an ideal solution to change the appearance of those tired looking bricks. Using Render gives a smooth plastered finish to external walls making the finishlook stunning and adding vibrant colours. We as a company are mindful that customers often worry over the cost of rendering as the price can vary greatly depending on the finish you are looking for and the size of your property. Other factors for rendering pricing relate to your property style, if it is detached, semi-detached or terraced house. Our specialists can talk you through the most cost effective way to render your home in Gidea Park, being mindful of your budgets and Rendering requirements.
We work as a company in a timely, cost effective way ensuring the needs and requirements of our customers are a priority from start to finish. Our rendering specialists pride ourselves in providing a professional service at all times. Here at Silk Render Ltd we assure all our customers that all aspects of our rendering in Gidea Park is of the highest quality. Maintaining professional high standards in rendering work provides our customers with 100% satisfaction.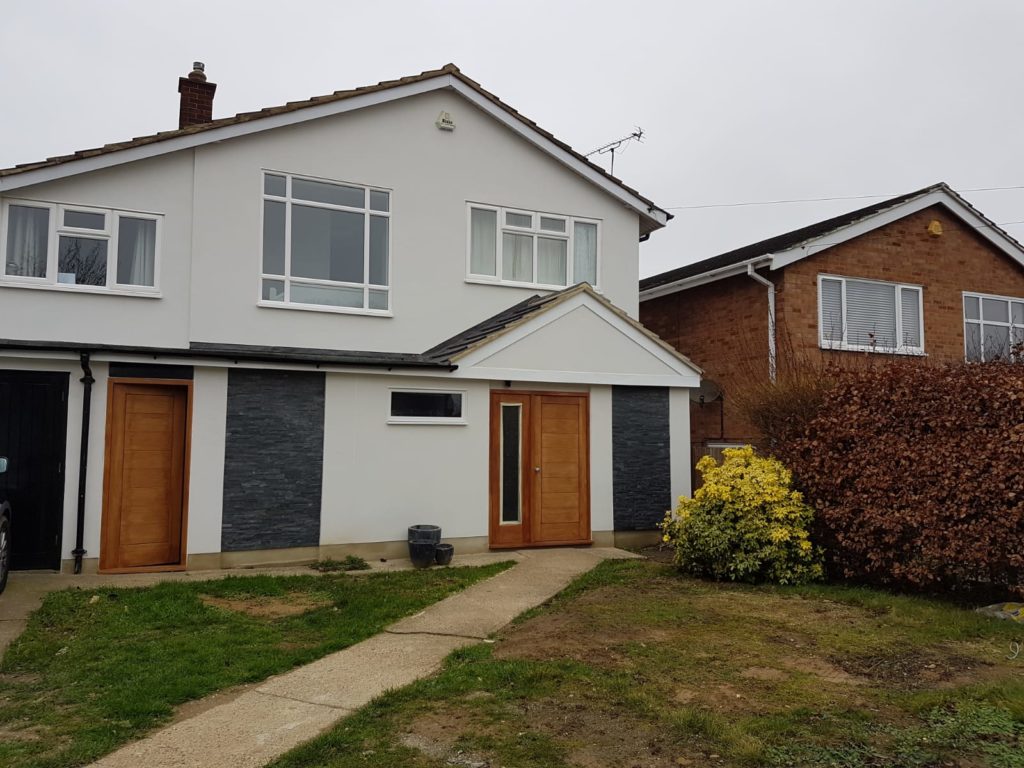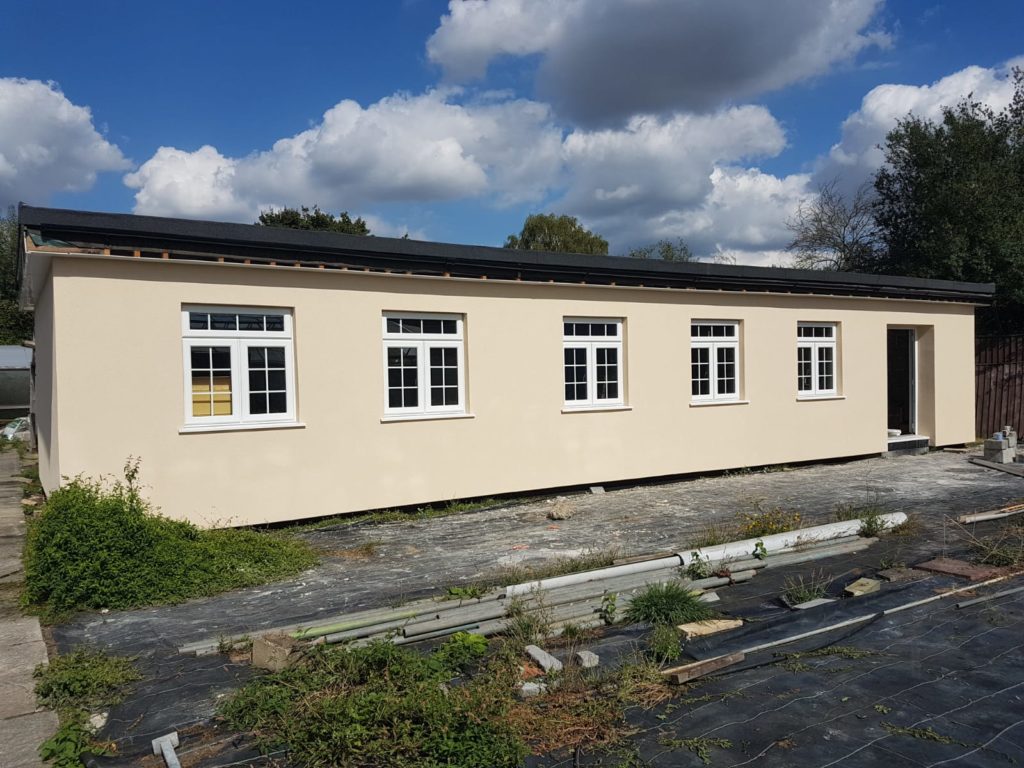 Does Your Home Need Re Rendering in Gidea Park?
Your property could be showing signs of wear on the existing rendering, making it look old, perhaps cracks are appearing needing specialist attention. Then Silk Render Ltd can quote you for re-rendering your home, applying render today that may have better insulation properties to your home. Your home may require a facelift from bricks or a pebble dash design if it is looking a little dated or tired. Our rendering specialists aim to not only meet your needs but achieve that all new look, adding new kurb appeal to your home.
Rendering Can Also Act As An Insulator To Your Home
With a vast range of rendering options available our rendering specialists can explain options such as the thin coat render system, render brick, external wall insulation to name a few options. With the ever changing technology for example thin coat render system, external wall installation our technical know how rendering team will explain how these solutions provide a massive advantage to your home. Did you know around 30% of the energy used to heat your home is potentially lost through its external walls,this makes rendering an ideal solution to reduce heat loss through external walls. With the ever changing weather brickwork on your home should be protected from wind and rain therefore rendering your walls can make your home more efficient potentially reducing heat loss.
Customers often worry about condensation on inside walls within their home. Many homes experience damp and our customers are amazed that rendering can be a great option to render your external walls to reduce damp. Our specialist rendering team will explain the process of drying out your walls first before the rendering process begins. Our Rendering specialists can also give advice on solutions to prevent this by Rendering your external walls. This will be a great solution to your condensation issues. Be rest assured our team are on hand to advise, maintaining care and attention to detail in every rendering option available.
How Long Will It Take To render My Home
For a standard detached property rendering your home usually takes 2-3 weeks from start to finish. For a semi-detached home, terrace home or a bungalow rendering your home can be completed within only 1-2 weeks. A single house wall could be rendered within as little as 1-3 days making it an efficient fast process. We provide free estimates detailing our rates that represent excellent value for money. Within our quotes our Rendering Specialists incorporate the quality of materials used, workmanship and attention to detail. As a highly respected rendering company we invest in every rendering project and customers can feel rest assured that our Rendering Specialists are there to assist every step of the way.
Please feel free to have a look at our extensive gallery of our work here. You will be able to view some of our rendering projects carried out over the past 25 years. Our gallery displays rendering designs which will help provide you with various options.
Be rest assured at Silk Render Ltd we pride ourselves with the fact that our rendering specialists are punctual and fast. We aim to respond to any enquiries within 24 hours. We operate a fully qualified and certified rendering team,we are on hand to assist with your Rendering enquires.
For more rendering information and a no obligation quote please fill in your details via our website here or feel free to call us on 07534 738068.