Your home's worth can be raised and its aesthetic enhanced by rendering. Rendering has a number of advantages, and there are numerous methods for getting the necessary effects. Silkrender Ltd have been enhancing and rendering homes across Essex for over 30 years. Do have a look at some of our work here.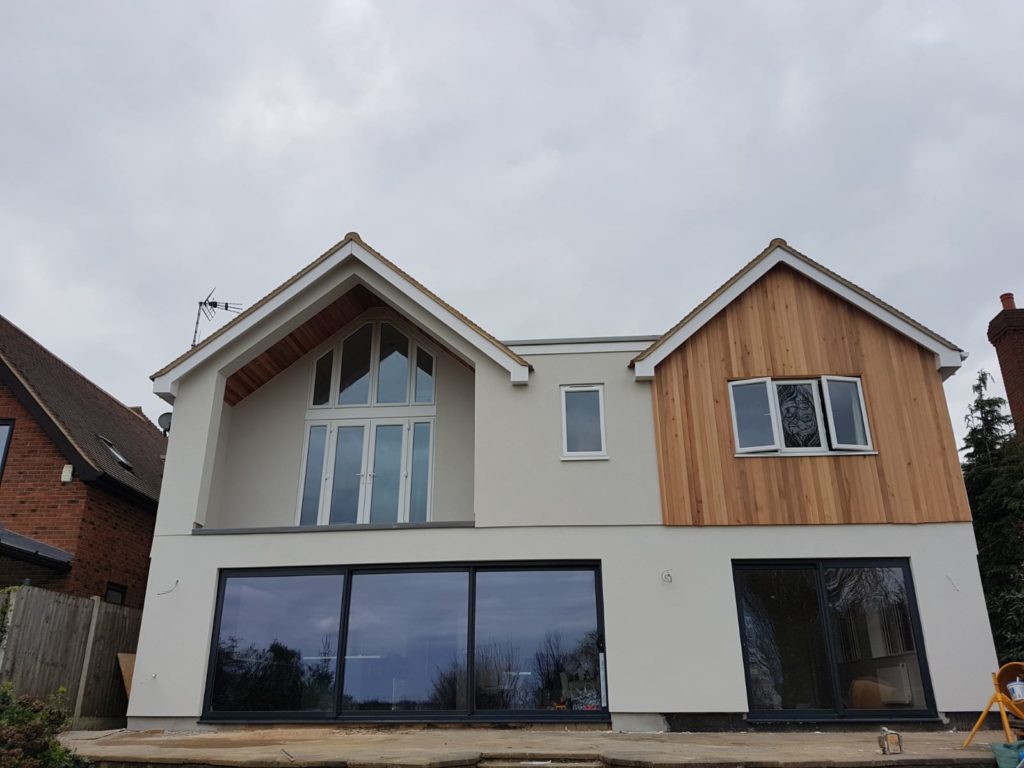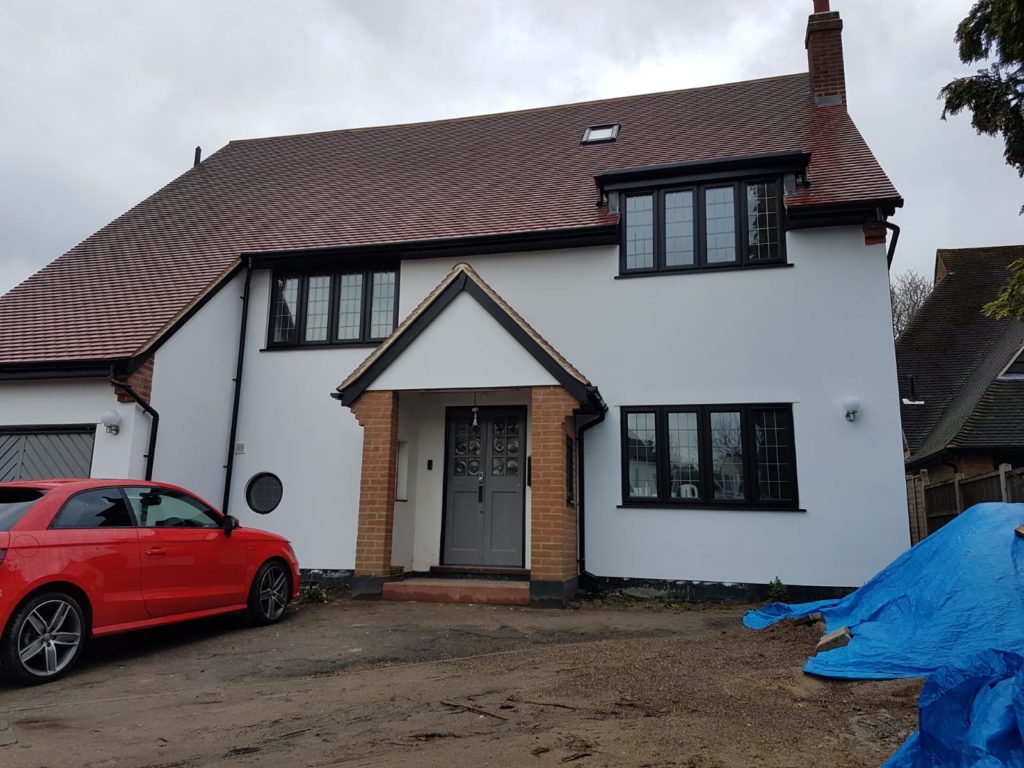 Benefits of Rendering Your Home
Improved Appearance:
Rendering is an excellent way to enhance the visual appeal of your home. It gives your property a fresh, new look and can transform an old, tired building into a modern and stylish home. Rendering is a fantastic way to update the exterior of your property, adding value and improving its overall appearance.
Protection from the Elements:
One of the primary benefits of rendering is that it provides a protective layer for your home, helping to prevent damage from the elements. Rain, wind, and other weather conditions can cause damage to the external walls of your property, but rendering can help to protect against this. By providing an additional layer of insulation, rendering can help to keep your home warm in the winter and cool in the summer, reducing your energy bills in the process. Rendering can lower your energy costs by keeping your home cool in the summer and warm in the winter.
Added worth:
Rendering can dramatically raise your property's worth. Potential buyers are more inclined to spend extra for a property that has been rendered since it seems more appealing to them. You may increase the value of your property while also enhancing its beauty by investing in rendering, which is a great long-term investment.
Low Maintenance:
Rendering is a low-maintenance choice for enhancing your home's façade. Once finished, your home will require little maintenance, making it a desirable option for time-pressed homeowners who don't want to spend all day fixing up their home.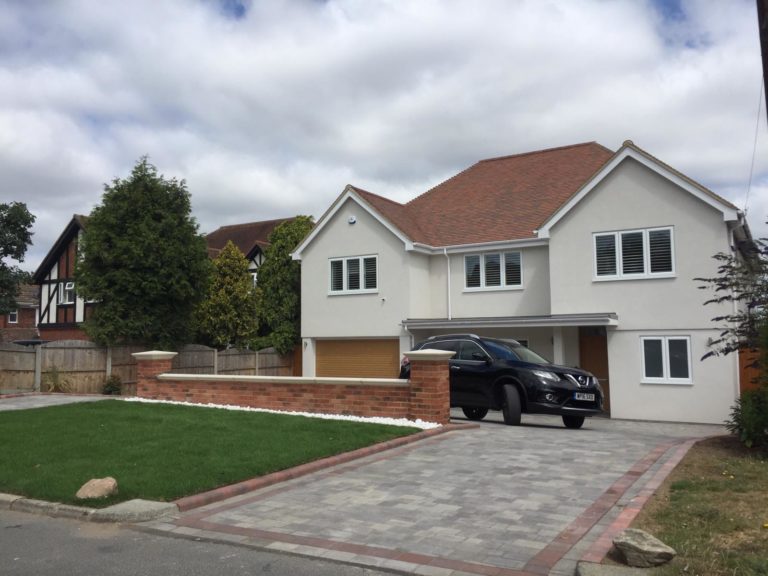 Rendering Your Home Methods
Traditional Rendering:
Traditional rendering entails applying a cement and sand mixture to your home's exterior walls. This method has been employed for many years and is still a common choice today. Traditional rendering offers your home superb protection and is extremely long-lasting. Additionally, it is a reasonable solution, making it a desirable selection for those on a tight budget.
Acrylic Rendering:
Using acrylic-based render, acrylic rendering is a contemporary approach. This method can be applied to a variety of surfaces, including brick, blockwork, and concrete, and is incredibly adaptable. A variety of colours and textures are offered along with acrylic rendering, which is very strong and resistant to cracking and fading. For homeowners wishing to alter the aesthetic of their property, this makes it an appealing option.
Monocouche Rendering
The external walls of your home are painted with a pre-mixed, coloured render using the monocouche rendering technique. This method is extremely common in Europe and is gaining popularity in the UK. Monocouche rendering offers your home superior protection because it is extremely long-lasting and resilient. It is a flexible alternative for homeowners wishing to update the look of their property because it is also offered in a variety of colours and textures.
Insulated Rendering
Insulated rendering is a process that entails applying an insulating layer to your property's outside walls before applying a layer of render. This method is quite successful at increasing your home's energy efficiency, which will lower your energy costs and carbon footprint. Insulated rendering is a flexible choice for homeowners wishing to enhance the aesthetic of their home while simultaneously increasing its energy efficiency because it comes in a variety of colours and textures.
The use of insulated rendering can drastically save your home's heating costs. Your external walls can be made even more insulated to significantly lessen heat loss through them. This is so that insulation can block the transfer of heat by trapping pockets of air. This means that the heat from your home is less likely to escape through the walls in the winter and less likely to enter your home in the summer. As a result, your home uses less energy to heat or cool itself and stays warmer in the winter and cooler in the summer. This not only lowers your carbon footprint but also saves you money on your heating expenses.
A great approach to enhance your home's beauty, raise its market worth, and shield it from the weather is to render it. There are a number of approaches available, each with specific advantages, such as standard rendering, acrylic rendering, monocouche rendering, and insulated rendering, these are listed above. If you would like to see more detail about our rendering work then do have a look at our About Page here.
If you would like some more information about the rendering work we do or you would like us to give you a quote on your work you can call us directly on 07534 738068 or contact us through our website here. If you live in the Heybridge area we would be happy to give you a free quotation of the work.