Have you recently thought about adding Render to the outside of your property? Maybe to update the look of the property and enhance its curb appeal. Rendering can be used to cover oldtired looking exterior wall surfaces such as brick and improve the overall look of your homealso adding value and curb appeal, so if you are looking for Rendering in Leigh On Sea Essex then Silkrender Ltd can certainly help you with all your rendering needs. Our experience spans 20 years and we have been rendering not only houses but out buildings and garden walls. Some properties we visit also ask us to match existing render that may have been adhered years previously. So whatever style of rendering in Leigh On Sea you are looking for feel free to contact us today to discuss what you are looking for you can fill in our contact form here
Maybe your looking to update the look of the property and enhance its curb appeal? Well Rendering is a simple, effective way to cheaply add value, and to aesthetically improve both the exterior and interior. Rendering is basically applying an "artificial" version of stucco over areas like walls, chimneys or any other part of your home or business that needs updating, it will alter the feel and appearance of your property for little cost, perhaps modernising it. Your house value could improve quickly by improving the aesthetics.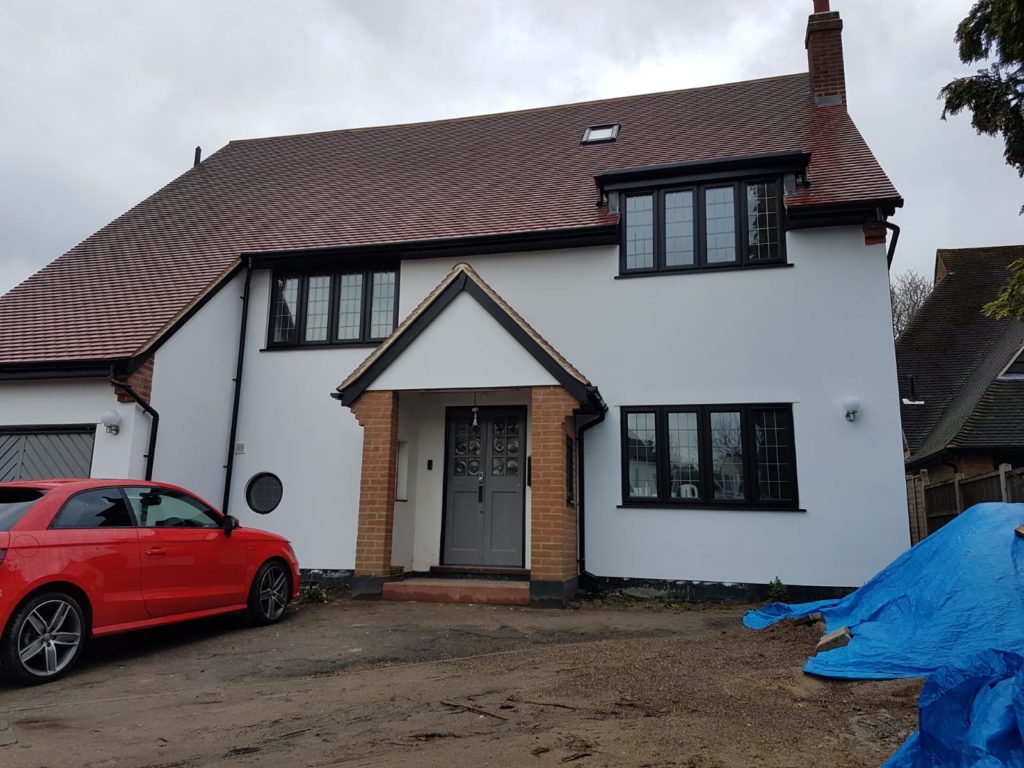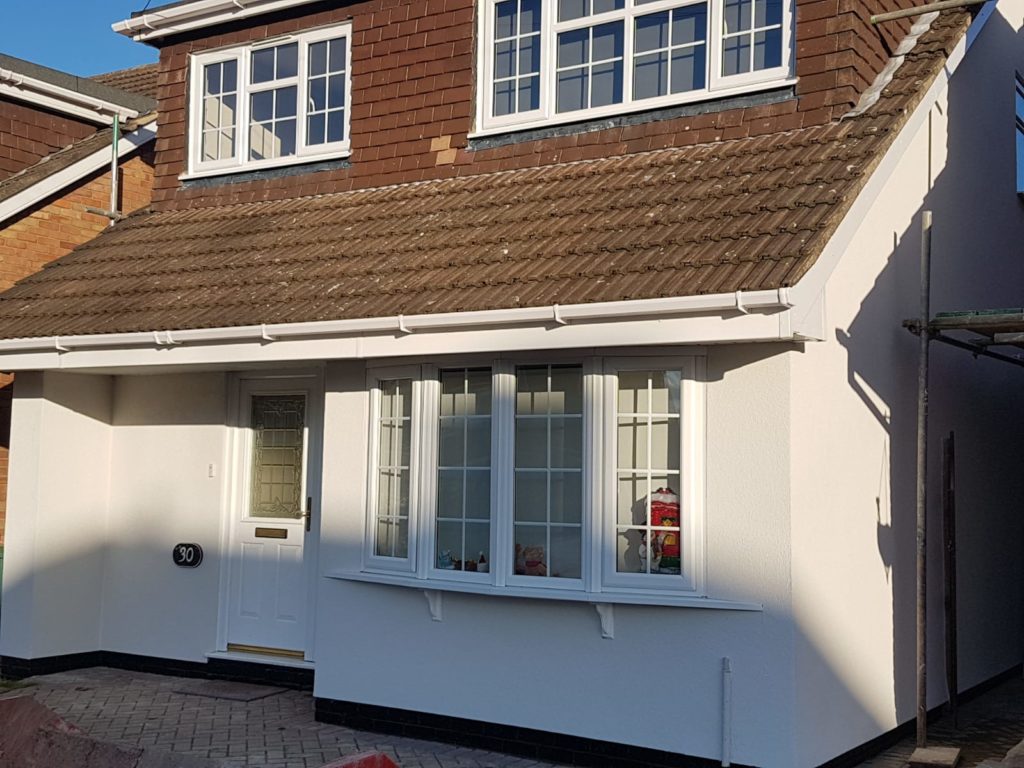 Update The Look Of Your Property With Rendering
Rendering looks really effective on outdated houses or homes that have been neglected over time. Rendering comes in different textures and colours and can be used to match the existing exterior .. do have a look at some of our work on the gallery here. Rendering your property can also help with controlling damp problems that could cause damage to your property, Silkrender Ltd are specialists in residential and commercial rendering throughout leigh on sea and across Essex. Feel free to call us today as we will certainly be able to advise you and help you with all your rendering needs
Effective Uses Of Rendering
Rendering can be used to remove cracks in your property, re-point chimneys or walls as well as reinforcing where needed. Rendering has been around for a while now and I am sure you have admired homes in your area that have been rendered and you can see the new regenerated curb appeal they have. So if you are considering Rendering in Leigh On sea feel free to give us a call so that our team can help to guide you and advise you as to the right type of rendering for your property and possible colours and textures that are popular right now. You can call us on 07534 738068 or contact us through the website as suggested above.