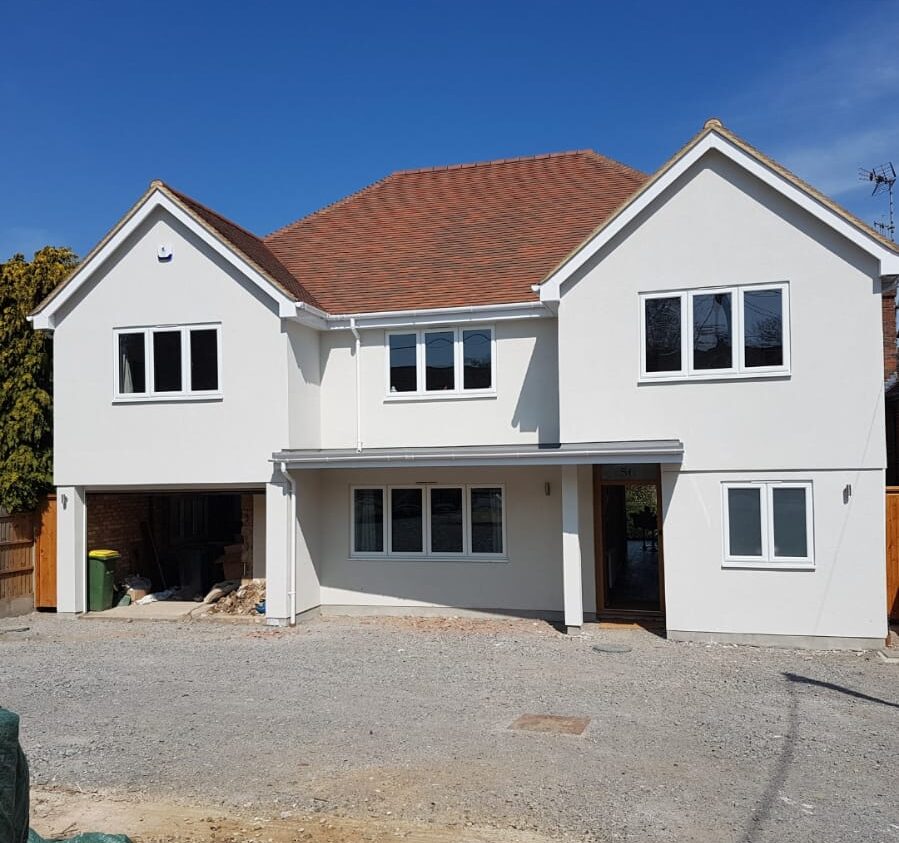 Giving your home a new look
If you feel your home is looking a little tired and dated then Rendering Hornchurch with Silk Render Ltd could be the ideal solution.. Have you driven by a house that has been rendered and thought that looks good, much better than your standard brick or pebble-dashed finish?
We can add that extra curb appeal to your home and with our knowledge and experience we can also protect your home for years to come. We have been Rendering in Hornchurch for the last 25 years.
Today's rendering products also protect your home as well as giving it a new lease of life. We can add insulation helping you to cut down on your energy bills, utilizing high-performance silicone technology we can make sure your finish is highly water repellent, vapor permeable and extremely flexible, this gives the best resistance to cracking and will mean that your home will keep its curb appeal for years to come. You can read more about our silicone render here https://silkrenderltd.co.uk/about/
So if you are looking to save money on your energy bills and give your home a new wow factor then Rendering Hornchurch with silk Render Ltd could be the solution for you. Feel free to contact us through our contact page and enquire about our latest rendering technologies. You can find our contact page here https://silkrenderltd.co.uk/contact-us/
If you are considering having your property rendered in Hornchurch we have some examples of our work in our gallery so do have a look at the styles and colors.. you can view our gallery here https://silkrenderltd.co.uk/gallery/